SLO Happenings Events Brochure
The events guidebook for the city of San Luis Obispo showcases all of the entertainment, shopping, and dining happenings that the city has to offer. The brochures were distributed to 88,000 San Luis Obispo County households as well as businesses and hotels throughout the city. The brochure featured here is the January – June 2012 edition.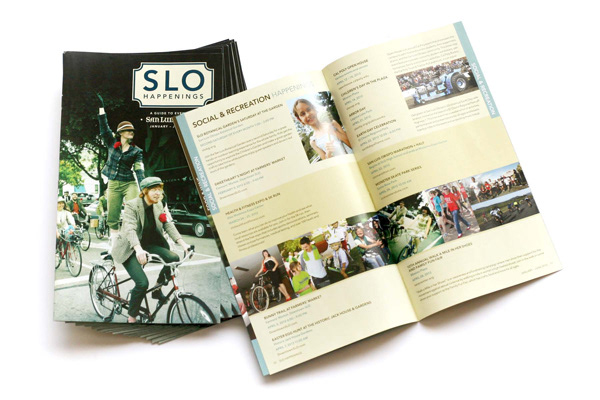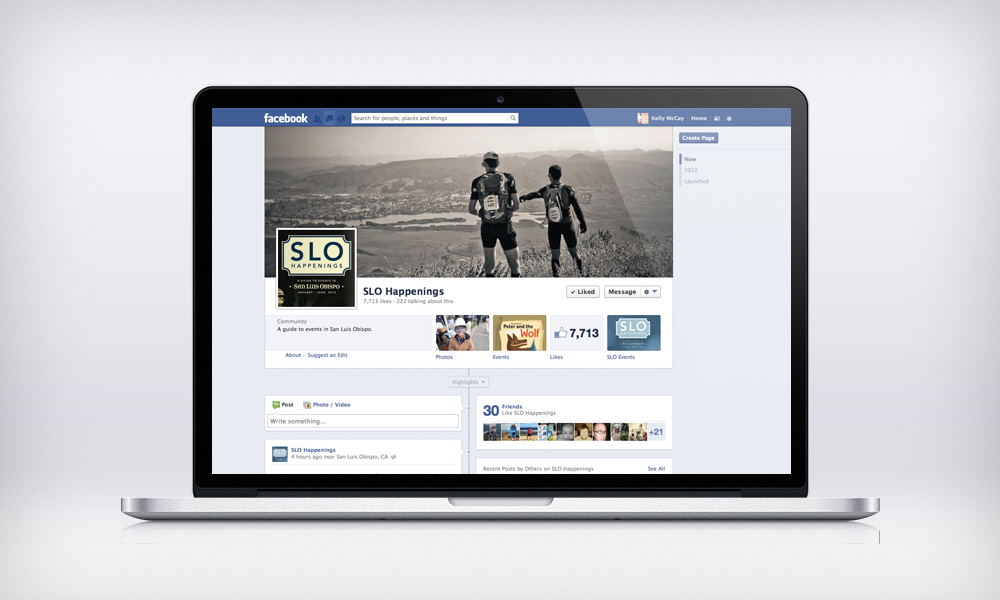 The SLO Happenings Facebook page saw tremendous growth. Launched at the end of 2011, the page gained over 5,000 likes in its first year. The use of Facebook was vital in engaging both the local and the tourist populations as they could easily get updates of upcoming events and happenings from wherever they were!